The Union Minister for Jal Shakti, Shri Gajendra Singh Shekhawat today launched the pan-India Swachhata Pakhwada - Swachhata Hi Seva (SHS) 2023 campaign virtually from Jaipur, Rajasthan today. The campaign has been launched in line with the vision of 'Swachh Bharat' or Clean India, as envisioned by Prime Minister, Shri Narendra Modi, whose clarion call for Swachhata has rallied the entire nation towards this noble cause. The campaign was launched jointly along with Union Minister of Panchayati Raj & Rural Development, Shri Giriraj Singh and the Union Minister of Housing and Urban Affairs, Shri Hardeep Singh Puri through a virtual program.
The fortnight of activities will galvanize action around swachhata, focusing on mobilizing citizen action through 'sharamdaan' and strengthen commitment towards building a 'Garbage Free India' which is the theme of the campaign. The Union Ministers also presided over a Samvaad with Sarpanches, Block Pramukhs, Mayors, CEOs-ZP, DM/DCs and other officials of rural and urban local bodies. The Union Minister also launched a special SHS Portal for monitoring and documentation of the on ground SHS activities. For the first time, the actual man hours of 'shramdaan' will be calculated on the portal, while capturing the number of activities and number of people participating in the activities. The second edition of the Indian Swachhata League was also launched.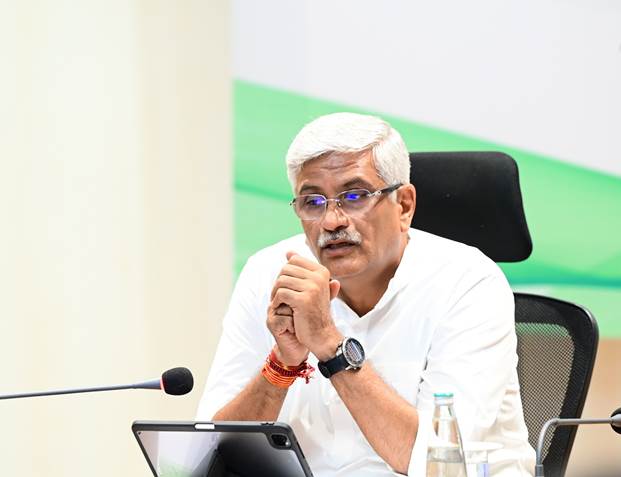 The Union Minister for Jal Shakti, Shri Gajendra Singh Shekhawat, in his address urged everyone to work towards source segregation of waste, removing legacy waste and increase awareness about Swachhata. Shri Shekhawat said this pakhwada is an opportunity in this direction and to identify and replicate best Swachhata practices from various regions across the nation. He laid emphasis on quantifying and assessing legacy waste and to set up short and long term goals which can then be addressed in a time bound and result oriented manner. He also urged everyone to pledge to revive various water bodies that may have been choked due to legacy waste and to ensure that these water bodies are rejuvenated both in urban and rural areas. He further said that during the Pakhwada, targeted & result oriented activities should be undertaken and work allocation should be done properly to get the best results.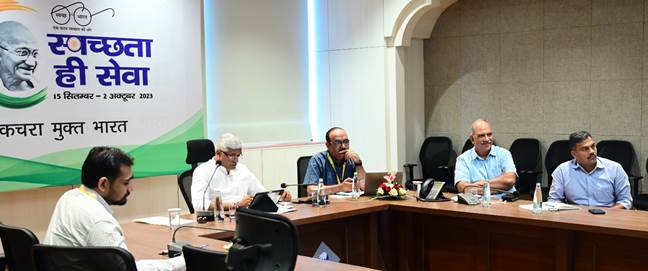 Shri Shekhawat further stated that the problems of waste management in urban and rural areas can be tackled simultaneously as cities have excess capacity but lack space while rural areas lack capacity but have ample space. Union Minister asked the secretary of the department of Drinking Water and Sanitation to work out a long-term plan in collaboration with the Secretary, MoHUA for ensuring maximum convergence and setting up a robust mechanism to accomplish this objective. He added that he looked forward to active participation and cooperation from all to make this campaign a grand success.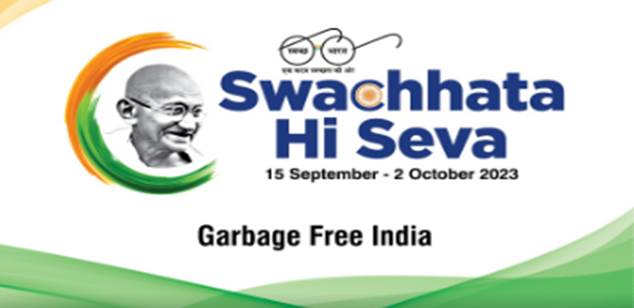 SBM-Grameen and SBM-Urban have both partnered with key Ministries and Departments to amplify participation and community mobilization in SHS 2023 themed Garbage Free India, with a focus on visible cleanliness and the welfare of SafaiMitras, the spirit being that of voluntarism i.e. shramdaan and actual cleaning drive/activities as in the previous years. It is a massive community mobilization drive for cleaning up of legacy waste and activities for solid waste management. As part of this annual campaign, States will organise activities with the objectives of (i) ensuring community mobilization and participation, a "jan andolan" towards Open Defecation Free (ODF)Plus villages (ii) reinforcing the concept of "Sanitation as everyone's business" and (iii) commemorating Swachh Bharat Diwas (2nd October) at the village level. This paves way for local bodies to conduct Swachhata drives at public places of high footfall such as bus stands, railway stations, beaches, tourist spots, zoos, national parks, Govt offices in both rural and urban areas of the States/UTs. The activities will include removal of garbage from locations, clearing of legacy waste, repairing, painting, cleaning, and branding of all sanitation assets such as litter bins, public toilets, garbage points, waste transportation vehicles etc.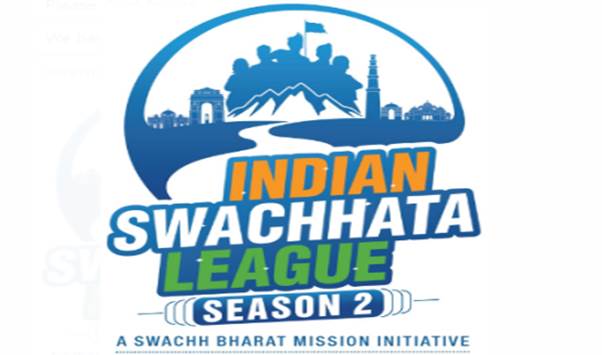 The second edition of India Swachhata League is all set to take the nation by a storm. Led by the youth, the season 2 of ISL promises to be even more exciting and fun-filled cleanliness league. The ISL aims to mobilize youth groups at scale to take sustained ownership for swachhata across beaches, hills and tourist spots. The swachhata league will act as a catalyst for triggering action by the youth of the city towards the vision of garbage free cities under the Swachh Bharat Mission.
As part of the Swachhata Pakhwada fortnight of celebrations, SafaiMitra Suraksha Shivir will be organized by various cities across the nation 17th September, 2023 onwards. These Shivirs (camps) are aimed at saturating welfare schemes for sanitation workers and their dependents and to improve their well-being and quality of life. The objective of the shivir is to target all sanitation workers in Solid Waste Management (SWM) & Used Water Management (UWM). The key activities will focus on mass awareness, preventive health checkups, yoga shivirs and extending entitlement of various welfare benefits of central & State Schemes in convergence with various ministries.
In her welcome address, Secretary, Department of Drinking Water and Sanitation, Ministry of Jal Shakti, Ms. Vini Mahajan spoke about the objectives of SHS 2023 and urged the State & UT machinery of Swachh Bharat Mission, both Rural & Urban to make joint and concerted effort to make the fortnight a roaring success. She added, "SBMG having achieved nearly 75% ODF Plus villages, through the fortnight is aiming to achieve 90% ODF Plus villages. The SBM Mission Directors have been urged to focus on community mobilization and voluntary efforts for cleaning drives in villages, blocks and districts.
The fortnight of celebrations will culminate on 2nd October with Swachhata Diwas. As a part of the massive cleanliness drives, all Government of India Ministries, PSUs and State govt and local bodies will come together to conduct cleanliness at various locations. The planned inter-sectoral activities include cleaning high footfall tourist spots/ pilgrim sites under Tourism Ministry, Har Pathri Saaf Suthari activities by Railways, Dept of higher Education & School Education can involve universities, School students engaging them in SHS activities, Two bins & public toilet cleanliness under the Petroleum & Natural Gas Ministry, Prioritizing cleanliness of zoos/parks under MoEFCC and Cleanliness drives across highways & adjacent areas under MoRTH.
*******