A momentous collaboration has been cemented as the Ministry of Social Justice & Empowerment and the National Safai Karamcharis Finance and Development Corporation (NSKFDC) inked a Memorandum of Understanding (MoU) for the fiscal years 2023-24 and 2024-25. This strategic partnership aims to enhance the socio-economic upliftment of Safai Karamcharis, Manual Scavengers, Waste Pickers and their dependants focusing on empowering these marginalized communities across the nation.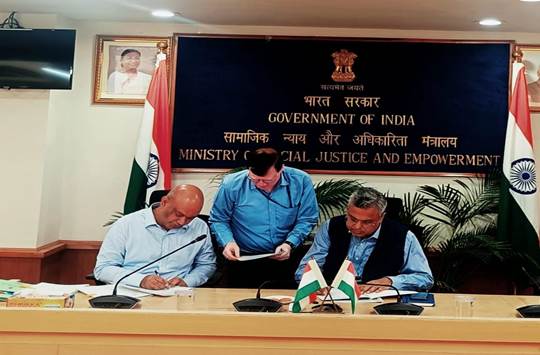 The MoU underscores the commitment to accelerate inclusive growth through the effective allocation and utilization of funds for targeted welfare programs. The joint endeavor strives to amplify initiatives that promote safety, education, skill development, entrepreneurship, and sustainable employment opportunities, contributing to the holistic advancement of these workers who toil hard braving inclement weather to keep our surroundings clean.
NSKFDC, a prominent organization dedicated for this cause will collaborate closely with the Ministry to ensure the transparent and effective utilization of allocated funds. This alliance seeks to synergize expertise and resources for impactful implementation of programs that empower these marginalized populations.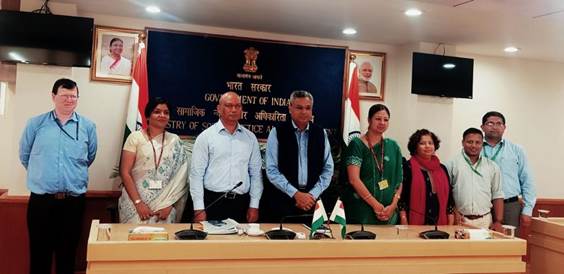 The signing of this MoU is a testament to the shared vision of fostering equal opportunities and societal progress. Both parties are eager to channel their collective efforts to drive positive changes, fostering an environment where every individual can thrive and contribute to the nation's growth.
****