The Vice President, Shri Jagdeep Dhankhar today lauded the contribution and selfless dedication of our healthcare workers during the COVID-19 pandemic. He said that our doctors, nurses and paramedical staff vindicated our civilisational ethos and came to our rescue even while risking their own lives.
Addressing the 48th Convocation of All India Institute of Medical Sciences (AIIMS), New Delhi today, the Vice President praised the institution for setting high benchmarks in the medical field mentioning that its commitment to service and deep sense of duty is worth emulation by all.
Congratulating the passing out students, Shri Dhankhar said, "You will have many avenues open within the country and outside, but the satisfaction you get by serving the people at large won't be available anywhere else."
Emphasising the need to maintain high standards of professionalism in every field, he cautioned that "a slight dilution, slight commercialisation, a slight ethical deviation can be ruinous for those whom we seek to serve."
Lauding the Ayushman Bharat program, the Vice President said that it has given a safety net to weaker sections which was not available before. Highlighting that the scheme has contributed hugely to the economy also, he said that in the absence of Ayushman Bharat, Many families would have been fiscally ruined.
Describing India as the Pharmacy of World, Shri Dhankhar recognised the positive impact of over 9400 Jan Aushadhi Kendras. Calling for little more efforts by all stakeholders to make medicines affordable to the common man, he said "This is an area you can not monetise to that level as can be done in ordinary business. This has to have a service element inbuilt."
Expressing his disapproval of getting involved in too much competitiveness, VP advised the students to pick a career path according to their aptitude. "You'll be able to contribute enormously to the country & society," he underscored.
Praising the increase in number of AIIMS in the country from seven to 23, the Vice President called it a remarkable achievement. He expressed confidence that these new AIIMS, when fully functional will ease some of the burden from AIIMS, Delhi.
On this occasion, the Vice President also presented Lifetime Achievement awards to former faculty members of AIIMS.
Dr. Mansukh Mandaviya, Union Minister for Health & Family Welfare and Chemicals and Fertilizers, Prof. S P Singh Baghel, Minister of State for Health & Family Welfare, Prof. M Srinivas, Director, AIIMS, New Delhi, Prof. Minu Bajpai, Dean (Academic), Prof. Girija Prasad Rath, Registrar, AIIMS, New Delhi, former & present faculty members, students, parents and other eminent personalities attended the convocation.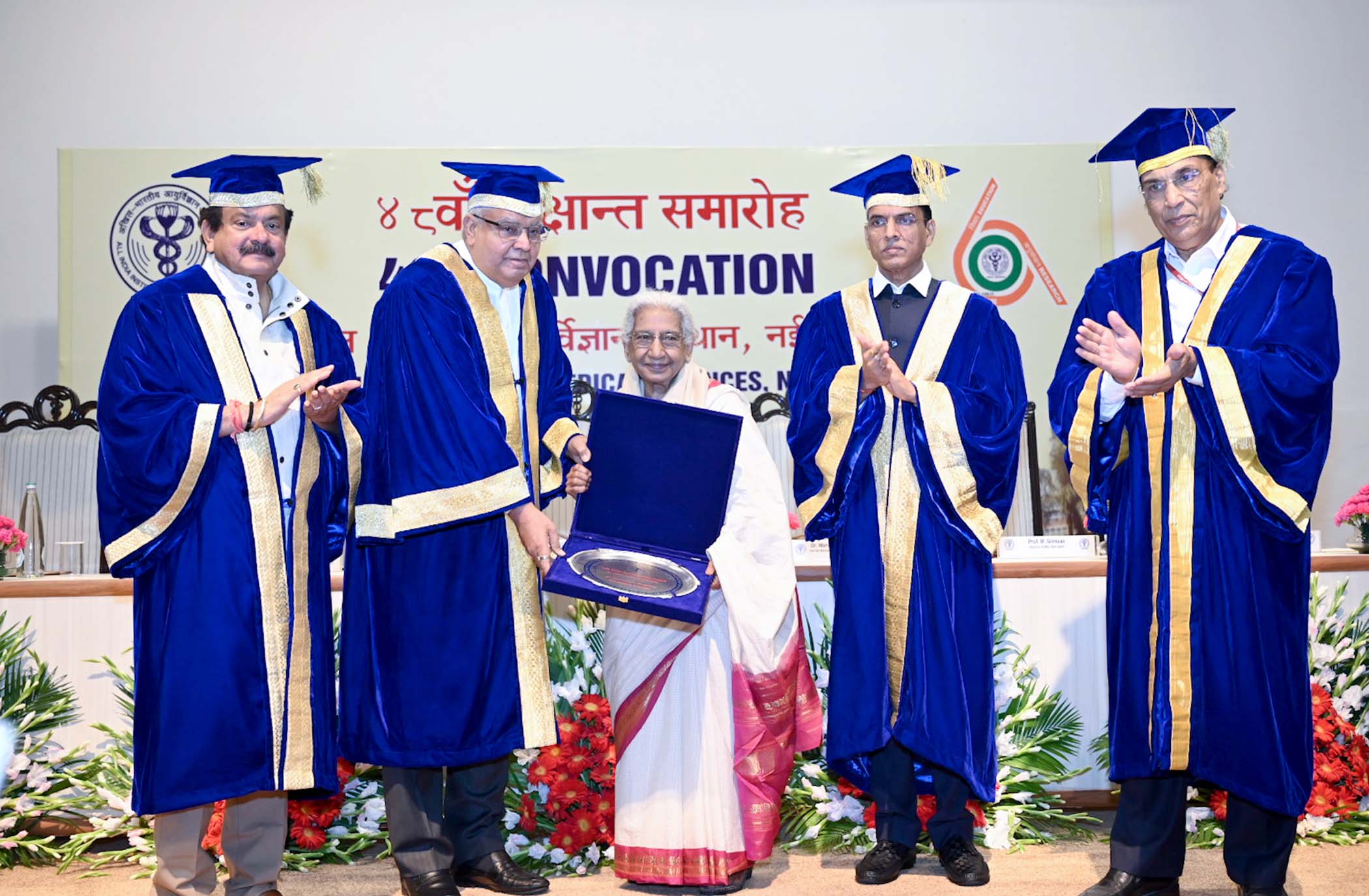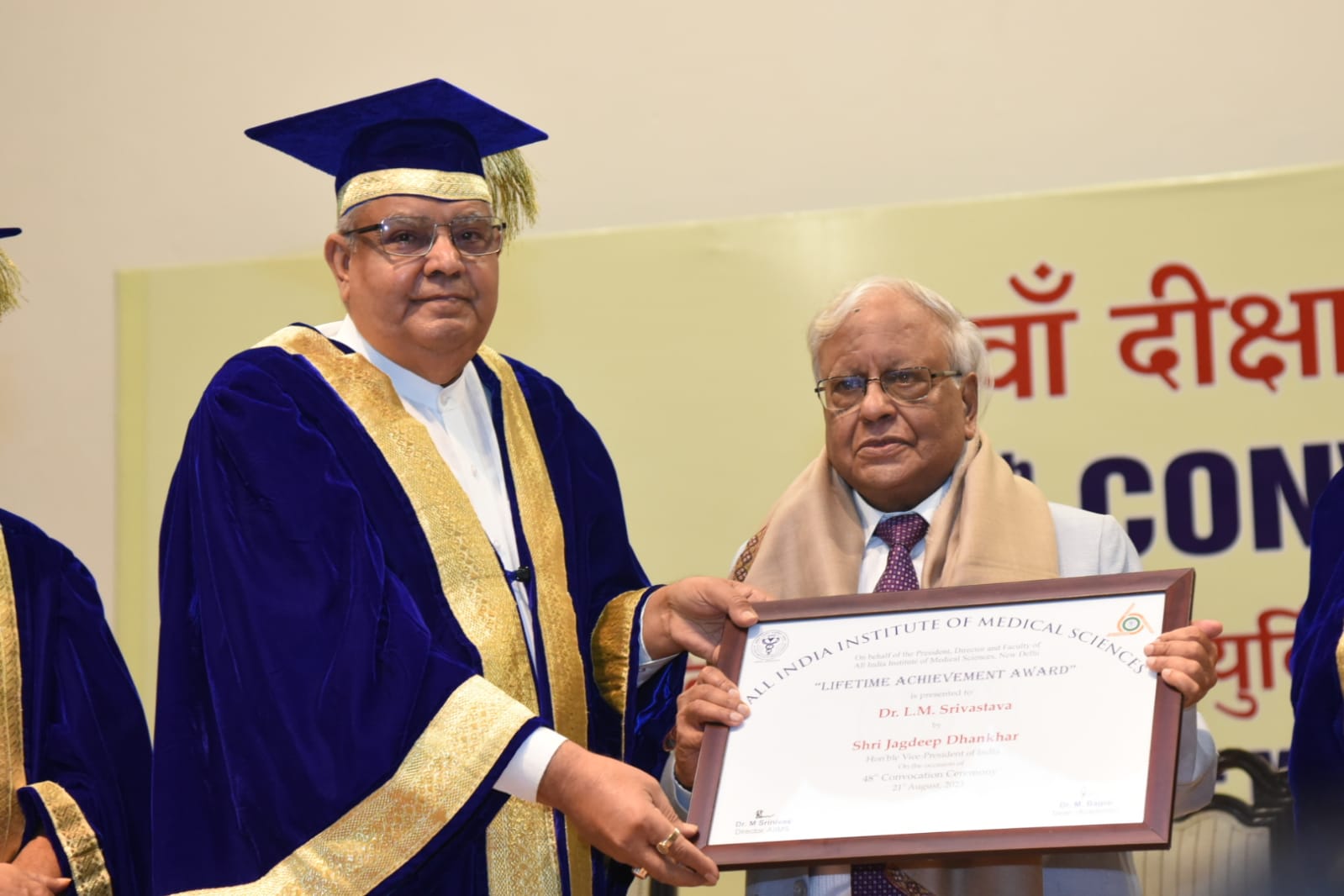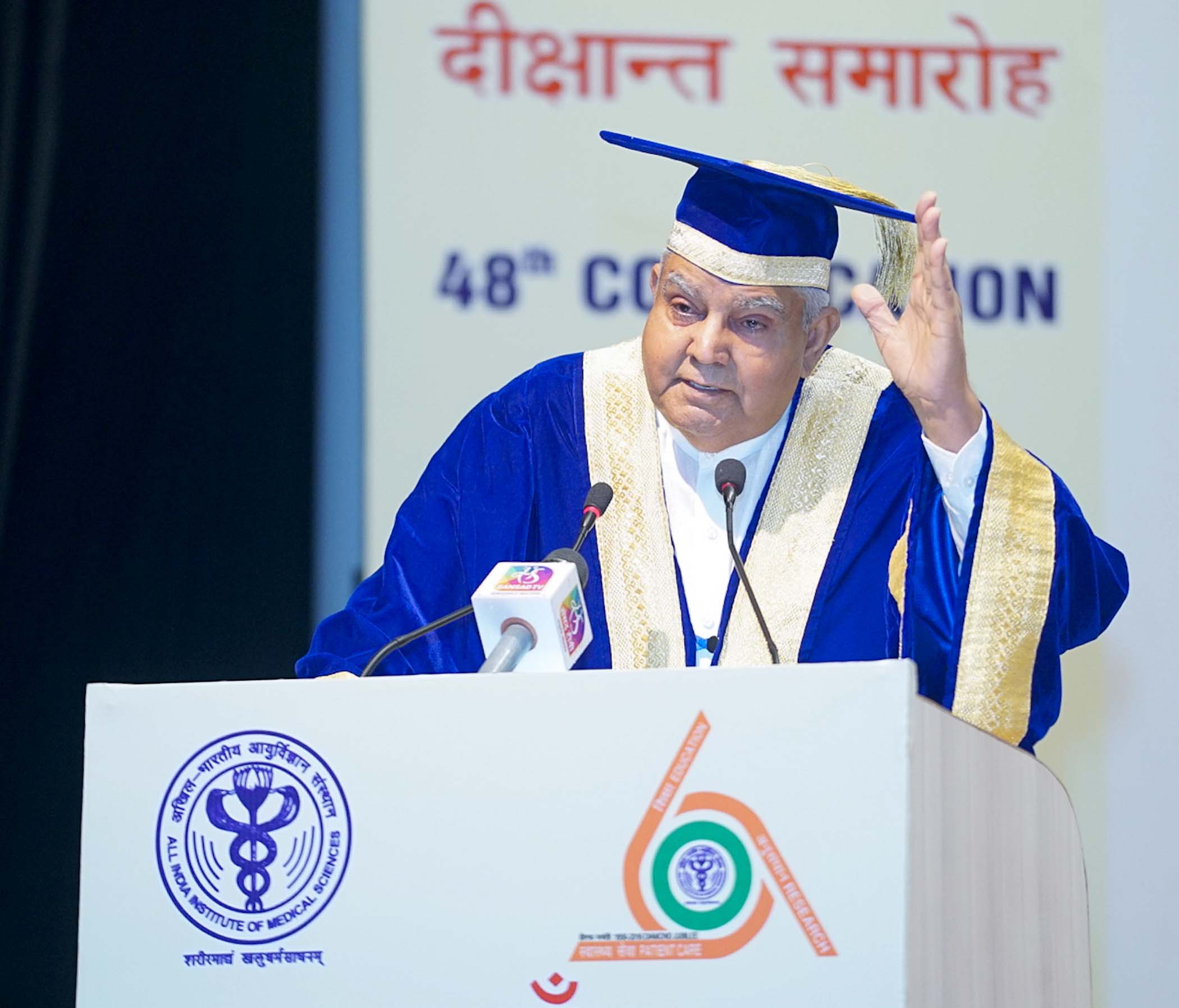 Full text of speech:https://pib.gov.in/PressReleasePage.aspx?PRID=1950854
*****
MS/RC