Software Technology Parks of India (STPI), Ministry of Electronics and Information Technology (MeitY) conducted seminar on "Growth avenues for Indian IT industry and emerging tech ecosystem" here today on its 32nd Foundation Day, which was graced by Secretary, MeitY, Shri Alkesh Kumar Sharma. He extended his greetings to the STPI for clocking 32 years.
Listing out six pillars of IT development, Shri Alkesh Kumar Sharma said, "Today, the world is talking about digital transformation. India is moving from e-governance to digital governance, where each service has to be online. The six major pillars of development that make India an IT superpower are connectivity, low-cost data, affordable devices, people-friendly policies, future-ready talent and cyber security."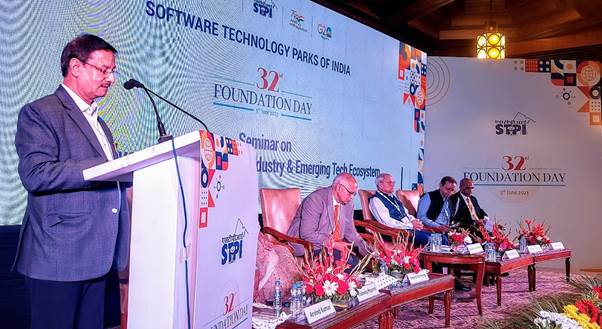 Delivering the welcome address, Shri Arvind Kumar, Director General, STPI, said, "It's a proud moment for all of us as we have completed 32 years of serving the IT/ITES industry. Over these last three decades, the STPI has achieved many milestones. It mitigated the three basic concerns of the industry, including ease of doing business, high-speed internet and computing devices."
Emphasising on the need of India and STPI moving towards high value addition and products, Shri Ajai Chowdhry, Founder, HCL and Chairman, EPIC Foundation, said, "The world is changing and we should be looking at where India's next opportunity lies. The STPI has created a fantastic support system for the software industry. They have been exceedingly successful in proving that enabler which was essential to get it started and to scale. Now, we have to move towards high value-addition," he added.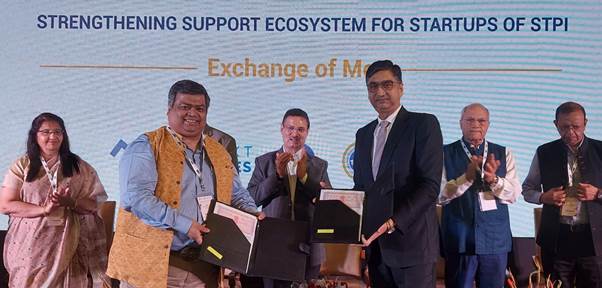 The event also witnessed three Exchange of MoUs—STPI Next Initiatives & BRC, SRM institute of Science and Technology and STPI Next Initiatives & India Angels Network and Center for Entrepreneurship Development and STPINEXT initiatives and Incubation (CEDI) of National Institute of Technology (NIT) Trichy. An agritech report, titled "Innovations through Agritech: A study on the adoption and impact of technology on agri and agri-allied sectors". The report aims to provide insights into the current state of Agritech in India, the challenges faced by the sector, and the opportunities for growth and innovation.
Smt Padmaja Ruparel, Co-Founder, IAN; Dr Ganesh Natrajan, Chairman, 5F World & Honeywell India; Dr Anand Deshpande, Founder, Persistent Systems and also graced the inaugural session.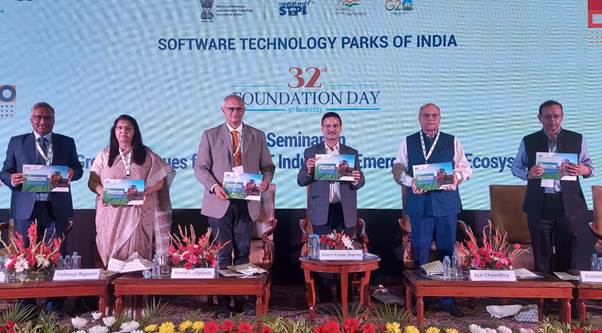 Esteemed panellists, including Shri Bhuvnesh Kumar, Additional Secretary, MeitY; Shri Suresh Raman, Vice President & Regional Head, Chennai, TCS; Ms Sairee Chahal, Founder & CEO, SHEROES & Mahila Money; Shri Sridhar Muppidi, Co-Founder, PurpleTalk India Private Limited; Dr Shakti Goel, Chief Architect and Data Scientist, Yatra Online Limited and Shri Suryansh Jalan, President, FarEye Technologies deliberated on "IndiaAhead: TechAde of opportunities and STPI's role in promoting emerging technologies ecosystem".
******