The Chairman of the National Level Committee for drafting new National Cooperation Policy document Shri Suresh Prabhu, made a presentation to Union Home Minister and Cooperation Minister Shri Amit Shah in New Delhi today. The meeting was also attended by other committee members including Shri Dileep Sanghani, Chairman, NCUI, Shri K V Shahji, Chairman, NABARD, Shri Jyotindra Mehta, Chairman, NAFCUB, Shri P K Aggarwal, Financial Advisor, D/o Cooperation, Govt. of Uttar Pradesh, Dr. Umakant Dash, Director, Institute of Rural Management Anand (IRMA), Shri Satish Marathe, Director, RBI, Dr C Pitchai, Professor, Gandhigram Rural University, Dr. Hema Yadav and Director, VAMNICOM. Secretary (Cooperation), Additional Secretary (Cooperation) and senior officers of Ministry of Cooperation were also participated in the meeting.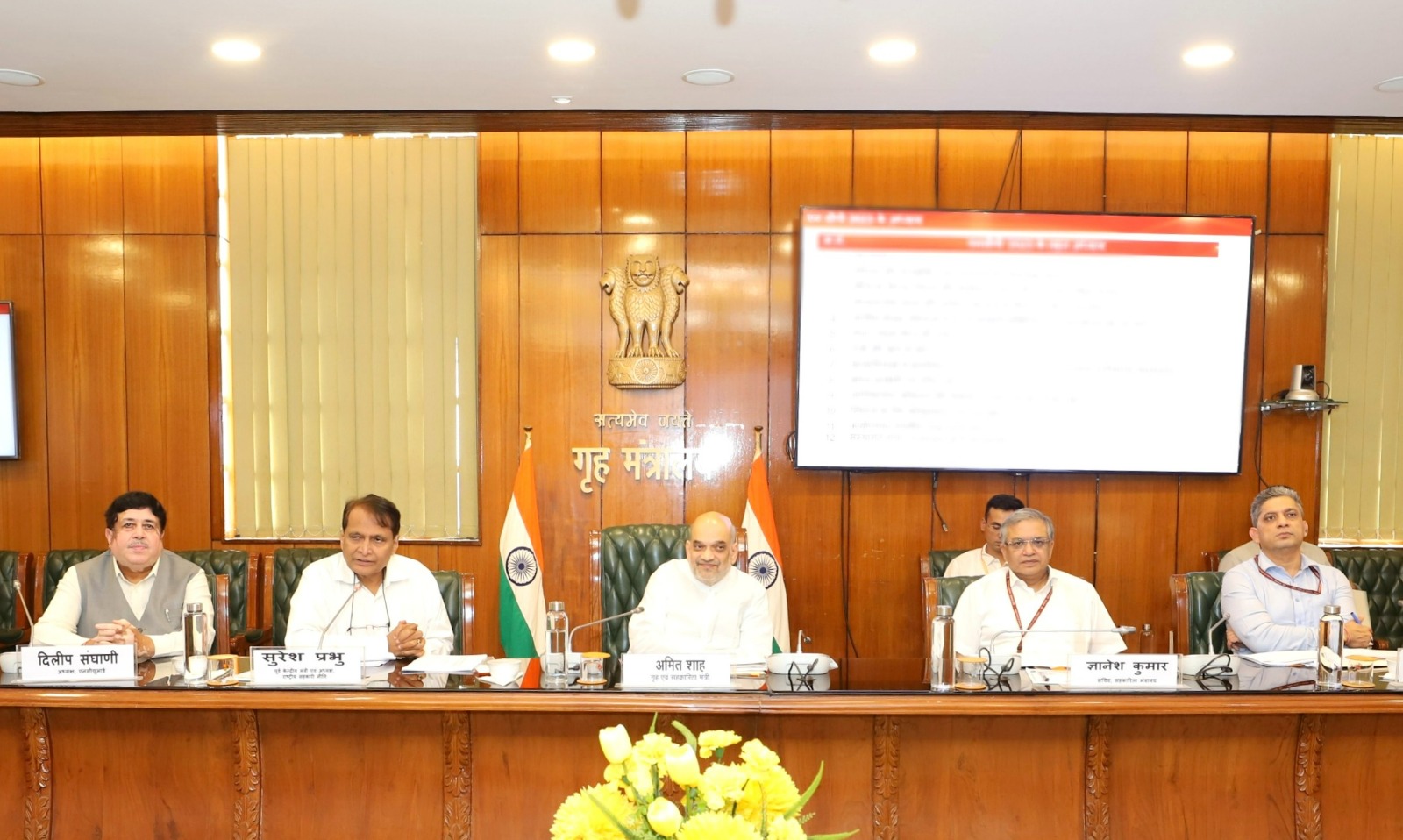 The Committee members briefed Minister of Cooperation Shri Amit Shah about the objectives, vision and mission of the draft Policy along with key recommendations in various sectors including structural reforms & governance, cooperatives as vibrant economic entities, level playing field for cooperatives, sources of capital and funds, inclusion of priority sections, use of technology, upskilling and training, sustainability and implementation plan.
During the meeting, Union Home Minister and Minister of Cooperation Shri Amit Shah gave his guidance on how to realise Prime Minister Shri Narendra Modi ji's vision of 'Sehkaar se Samriddhi' and to strengthen the Cooperative movement at the grassroot level through the new policy. As per the guidance received from Minister of Cooperation, the Committee will prepare a revised draft. The new Cooperation Policy is expected to be unveiled in July, 2023 after consulting all the stakeholders including state governments, central ministries / departments, National Cooperatives, etc.
The National Level Committee for drafting New National Cooperation Policy was formed on 2nd September 2022 with a view to prepare a new National Policy to realise Prime Minister Shri Narendra Modi's vision of 'Sehkaar se Samriddhi' under the leadership of Home Minister and Minister of Cooperation Shri Amit Shah. The current policy on cooperation was formulated in 2002 and there is a felt need to draft a new policy to deal with the changed economic scenario.
The drafting Committee is chaired by Shri Suresh Prabhu, former Union Minister. It comprises of 49 members drawn from all over the country and various stakeholders such as officers of cooperation department of various state governments, ministries/departments concerned of central governments, institutions like IRMA, RBI, National federations like IFFCO, NCCF, NAFCARD, NAFCUB, KRIBHCO, NFCSF, NCUI, NAFED, representatives from Cooperative Societies in various sectors, academicians and experts.
The process of forming new National Cooperation Policy was initiated when the concept was discussed in the conference of State Cooperation Secretaries/ RCS held on 12th & 13th April, 2022 and State Cooperation Ministers held on 8th & 9th September, 2022 which were inaugurated by the Union Home Minister and Minister of Cooperation. More than 500 suggestions were received from various stakeholders and general public for the draft policy document. The National level Committee after its formation held more than 8 meetings and also consulted various stakeholders to prepare the draft document.
*****