An art exhibition titled 'Maharaja's Treasure: Select Works of Art from the Famed Air India Collection' hosted by the National Gallery of Modern Art, Mumbai, under the Union Ministry of Culture was inaugurated by Union Minister of State for External Affairs and Culture Smt. Meenakshi Lekhi on Tuesday (June 13, 2023) evening. The inimitable exhibition has been curated to focus on the works that Air India used to redefine the air travel experience and showcasing paintings and sculptures by eminent artists like VS Gaitonde, GR Santosh, KH Ara, B Prabha, Pilloo Pochkhanwala, MF Husain and Raghav Kaneria et al. The in-house curated exhibition of NGMA consists of thematic display of around 200 artworks. It will continue till the 13th of August, 2023 at the prestigious Nation Gallery of Modern Art in Fort, Mumbai.
Speaking on the occasion, MoS Meenakshi Lekhi said, "It's truly a Maharaja's collection as 80 years of the Air India story gets to be depicted through paintings and art-pieces. The Minister said, we are grateful to Air India for providing patronage to artists when they were looking for it. Artists always require patronage to look after themselves. Artists have an element of God in themselves because they are always competing with themselves to do better and better and upskill themselves, added the Minister. She said, we need to be proud of and understand our traditions, especially at a time when the country is celebrating Azadi Ka Amrit Mahotsav. "Only when we take pride in who we are, can we promote art and craft", the Minister stated. Speaking about the exhibition, MoS (Culture) also said that a 80 years story of India which is truly Azadi Ka Amrit Mahotsav needs to be told multiple times at multiple places.
The MoS for Culture and External Affairs said that India always was a rich nation in arts, crafts and culture and continues to be so. She said that we see a 'Vikas Ki Virasaat' today because of infrastructural works going on in the country, but simultaneously the Government is putting equal emphasis on cultural heritage of the country. The Minister said that PM has been very focussed on his deliveries and plan of action related to promotion of all forms of art and culture, setting up a few museum, preservation and conservation of cultural heritage and also setting up of new heritage universities.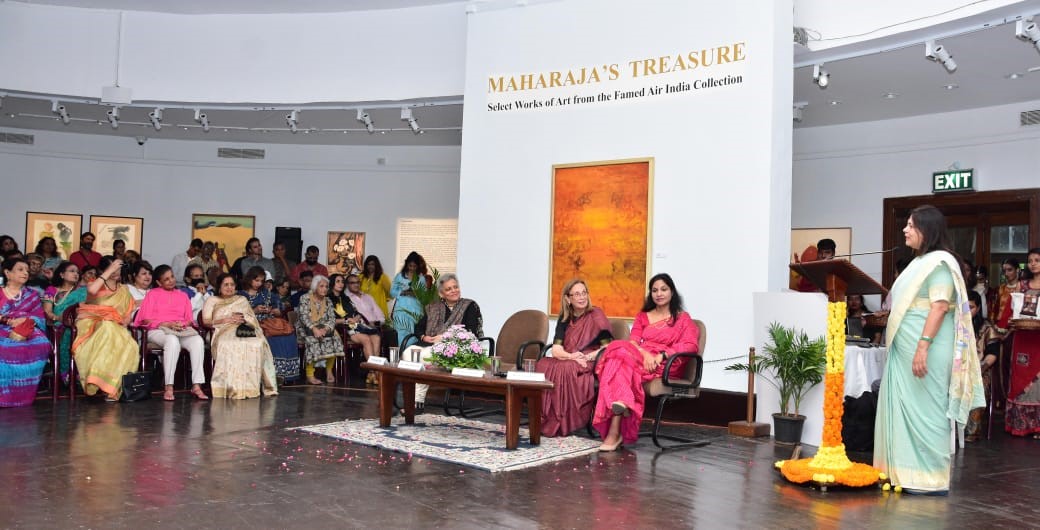 The Director, NGMA Mumbai, Nazneen Banu said, consequent to the Government's decision to disinvest its stake in the Air India, it was decided to handover the Air India collection of arts and artefacts to the Ministry of Culture which is to be housed at the National Gallery of Modern Art for posterity. The impressive diversity and broad spectrum of Air India collection today makes it unique which holds unparallel position in the history of any commercial airline.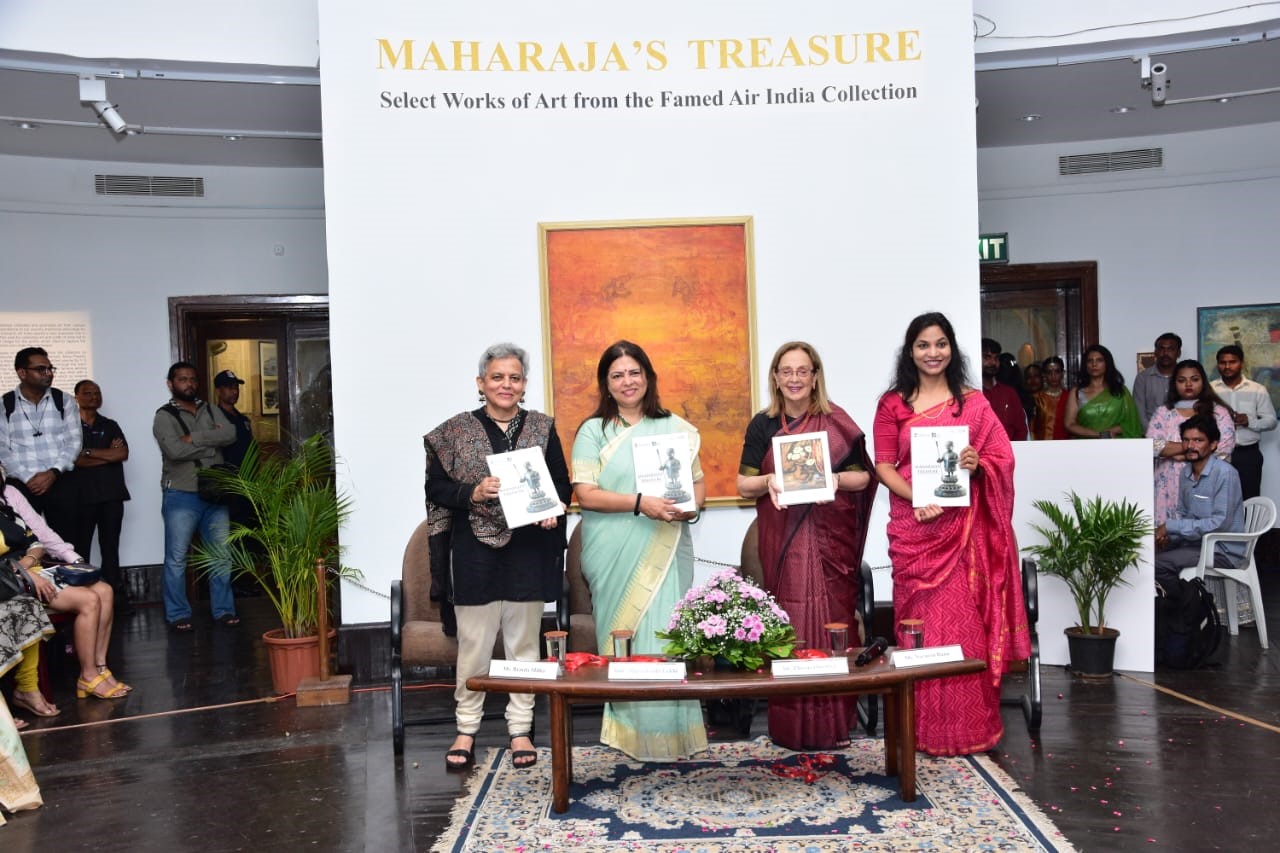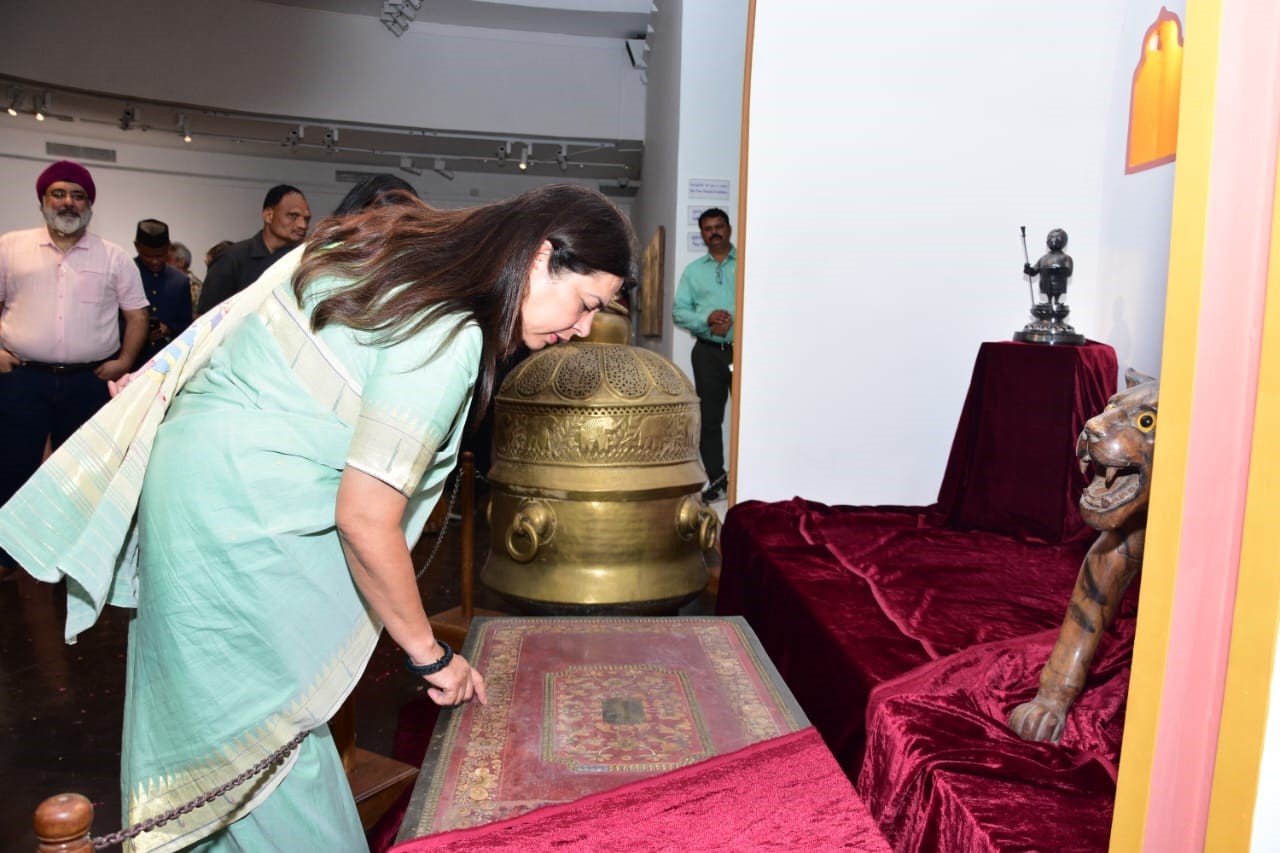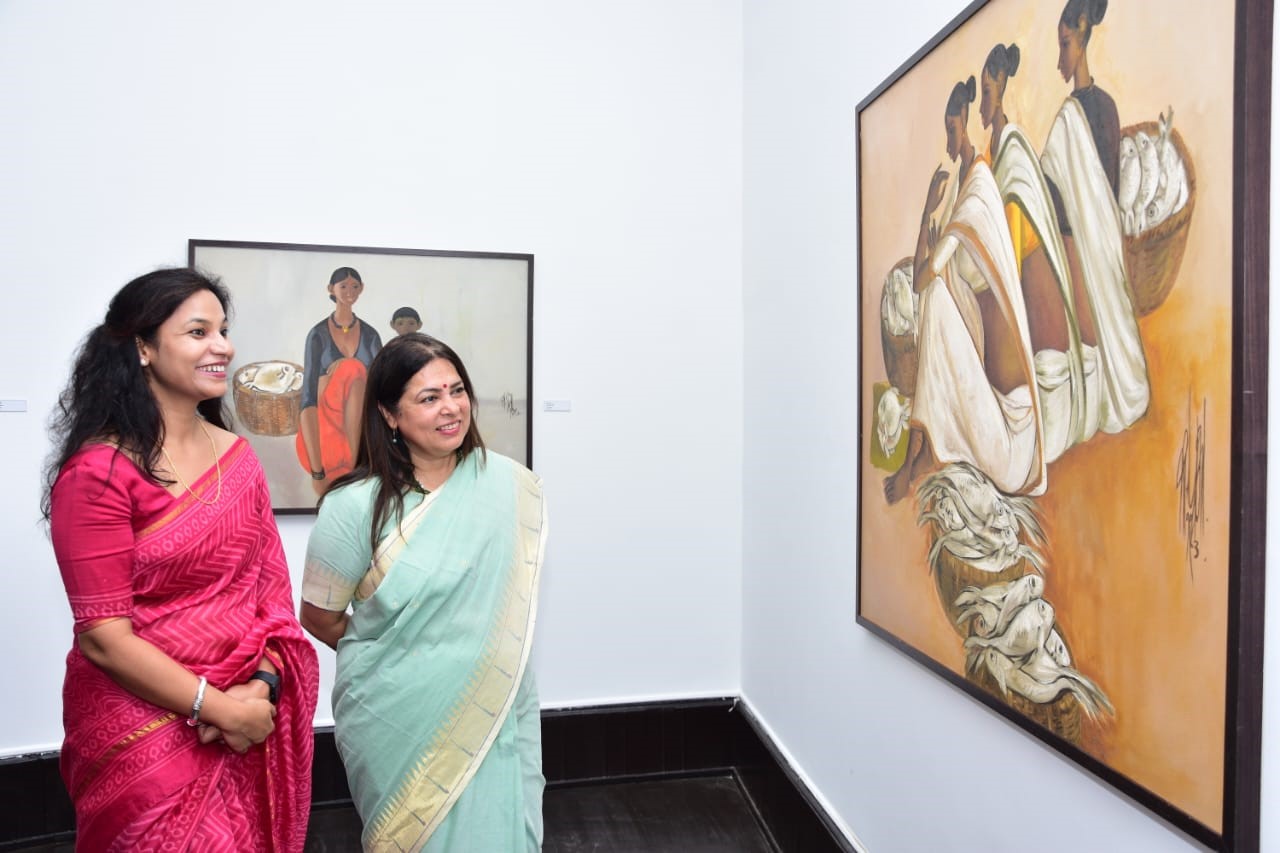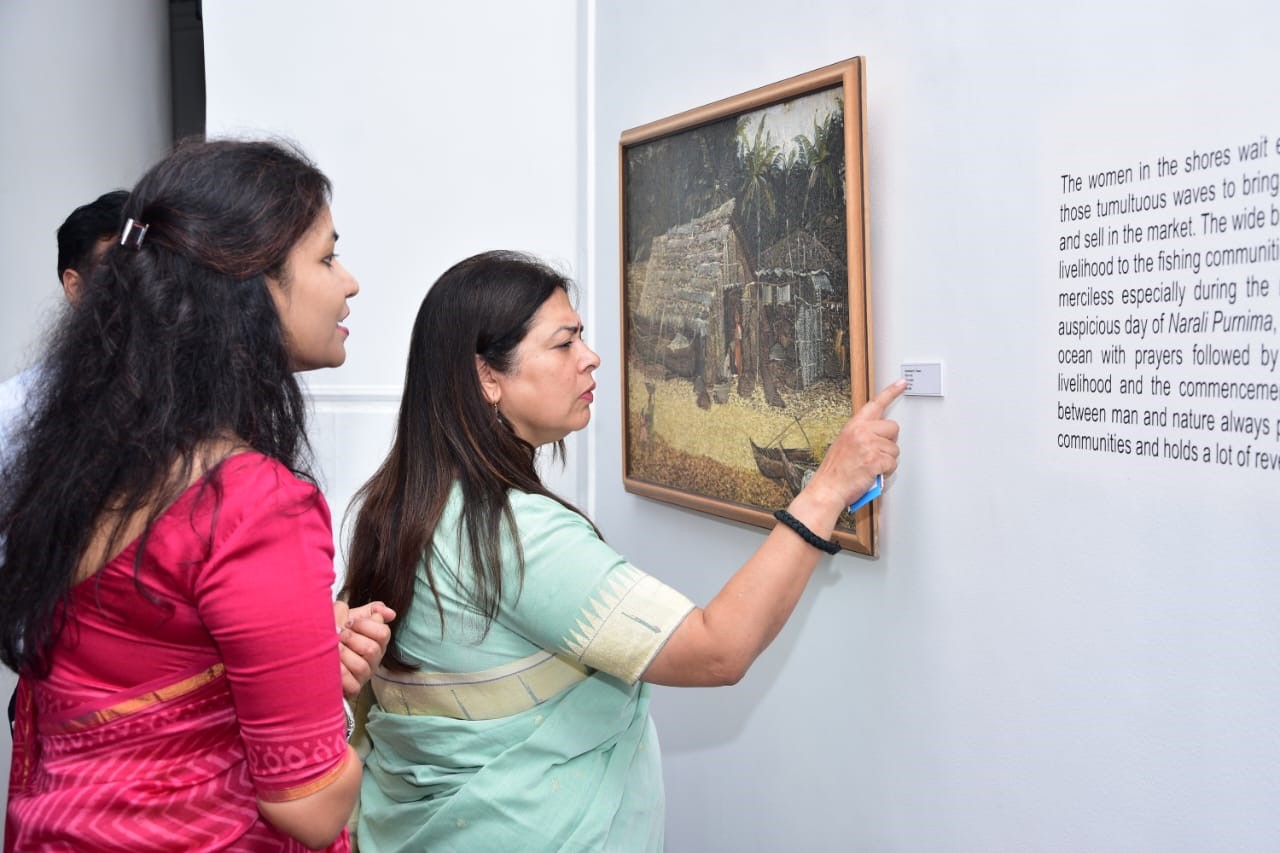 MoS (Culture) Smt. Lekhi also ceremonially released the exhibition catalogue of 'Maharaja's Treasure - Select Works of Art from the Famed Air India Collection' on the occasion. The evening was dotted with the presence of artists and art connoisseurs from the world-over. Seen at the do were artists Dr. Saryu Doshi, Pheroza Godrej, Brinda Miller, Nayanaa Kanodia, Vipta Kapadia, Nandita Desai, Paramesh Paul, Vishwa Sahni, Sonu Gupta, theatre personality Raell Padamsee among others. The evening also saw stunning Kathak and Lavani performances, specially curated for the exhibition.
Concept Note for the Art-Exhibition:
From its very inception Air India always collected and promoted art from various artistic traditions of India. After independence, traditional patronage for the arts was dwindling, and, in this scenario, Air India played a very important role in commissioning and collecting art. This zeal for art and crafts of India led to the creation of a very image for the airline which tried to capture the opulence and grandeur of the erstwhile era under the maharajas. To give a glimpse to the country's rich artistic heritage, the company started displaying and decorating its booking houses, pavilions and lounges with its impressive art collection that has always captivated the minds of travellers throughout the globe.
****