On the occasion of World Environment Day on June 5, 2023, Ministry of New and Renewable Energy organised an event titled "Women in Renewable Energy: A Dialogue on Policy, Technology, Skilling, and Finance" in New Delhi.
Speaking at the event, Union Minister for Power and New & Renewable Energy R K Singh mentioned India's key achievements in the renewable energy sector and stated that India's actions are in line with commitments made in the Paris Agreement to limit the temperature increase to well below 2°C above pre-industrial levels. He exhorted women to increase participation in the Renewable Energy sector and steer India's Energy Transition towards Net Zero.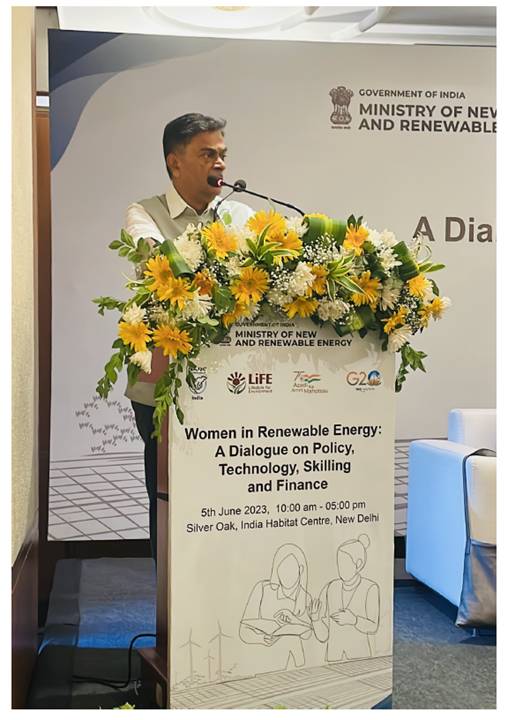 Highlighting the role of women in combating climate change, the Minister emphasized the significance of developing women-centric policies and implementation frameworks in the renewable energy sector. He recognized how women are more effective in bringing about change at the grassroots level through community engagement and household-level action. He noted that women, especially in rural areas, can benefit from Decentralised Renewable Energy (DRE) and gain reliable livelihood opportunities. He also highlighted that women can play a big role in switching to green cooking which can be another big step in achieving Net Zero.
Secretary, MNRE B S Bhalla highlighted the increasing opportunities for women in the Renewable Energy sector and the need for enrolment in courses for education, training, and capacity building relating to renewable energy sources.
On this occasion, the Ministry of New and Renewable Energy announced to recognise the work of women in renewable energy sector under the following categories:
Fostering a gender-diverse work place

Outstanding Woman Entrepreneurs (including start-ups and excluding rural areas)

Rural Women Entrepreneurs

NGOs or Civil Society Organisations encouraging Women for the use of Renewable Energy

Women Leading the Change for Renewable Energy, separately in urban areas and Rural areas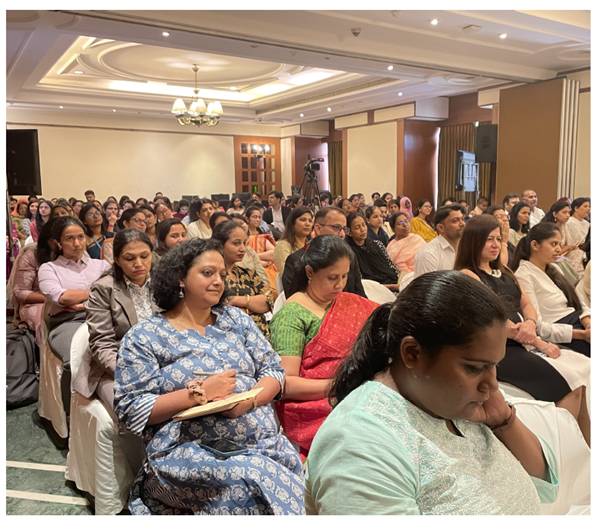 The event was organised in association with NRDC India (Natural Resources Defence Council India) aiming to:
Learn from the experience of women leaders about on-ground implementation and use of renewable energy technologies

Understand the pivotal role of women in the renewable energy value chain, and how their increased participation through supportive polices, innovative financial mechanisms, and capacity building could impact long-term energy security in the country

Identify challenges and potential interventions related to finance, technology and skilling which can scale up implementation of women-led climate-friendly solutions
The event was attended by more than 180 participants comprising stakeholders across the value chain, including from union ministries, state departments, multilateral organisations, financiers, technology suppliers, think tanks and beneficiaries.
***