Today on 1st June, 2023, Shri Rajesh Aggarwal, Secretary, Department of Empowerment of Persons with Disabilities (DEPwD) felicitated the winning team of IDCA TR-Nation ODI for the Deaf, 2023 in the conference hall of the Department at Pandit Deen Dayal Antyodaya Bhavan, CGO Complex, New Delhi. This International tournament was held between 29th April & 5th May and came to a successful close at Merlin Rise, Sport's City, Club Pavilion Cricket Grounds, Rajarhat, Kolkata. The Indian Deaf cricket team won IDCA TR-Nation ODI for the Deaf, 2023 by defeating Bangladesh Deaf Team by record 166 runs.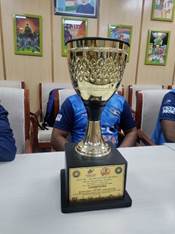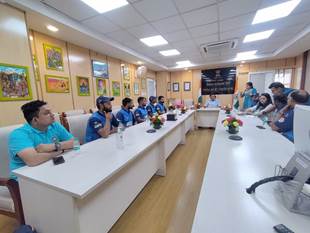 Speaking on the occasion, Shri Rajesh Aggarwal, Secretary (DEPwD) congratulated all the team members including the coaches and president IDCA for their outstanding efforts. He interacted with each team member to know their background, employment status, etc. He wished victory of the team in the coming Deaf ICC ODI World Cup in Qatar.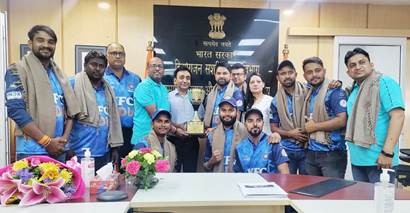 Ms. Reena Jain Malhotra, Patron of IDCA has informed that IDCA was formed in 2020 and registered under the Societies Registration Act 1860 with the sole aim to promote the game of Cricket amongst the deaf athletes of the country and to provide them with a platform to showcase their talent and to represent their respective States at a national level and country at international level. She further told that Indian Deaf Cricket Association (IDCA) is a governing body for deaf cricket in India and a member of DICC (Deaf International Cricket Council) which closely works with ICC to promote Cricket amongst Deaf Cricketers globally.
***