On the fifth day of Mass awareness campaign several activities were organised to increase understanding towards the need of living sustainably.World Environment Day (June 5) is an occasion which brings together millions of people across the country for awareness and action for the environment. Mass mobilisation across the country on LiFE are being organized in the run-up to the celebrations.
National Museum of Natural History (NMNH)
As part of mass mobilization of Mission LiFE NMNH in collaboration with NZP organized on the spot painting competition on good practice to mitigate Climate change and administered LiFE pledge for 241 participants.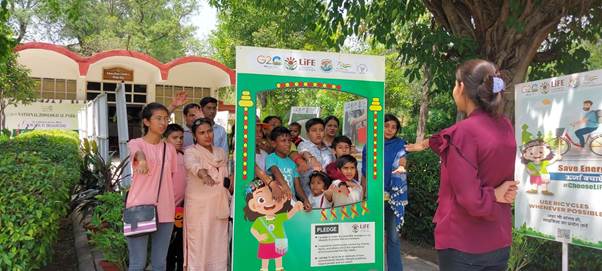 RMNH, Mysore conducted interactive talk on LiFE STYLE FOR ENVIRONMENT as part of Mass mobilization of MISSION LiFE for 119 students and General public and encouraged to adopt Eco friendly lifestyle.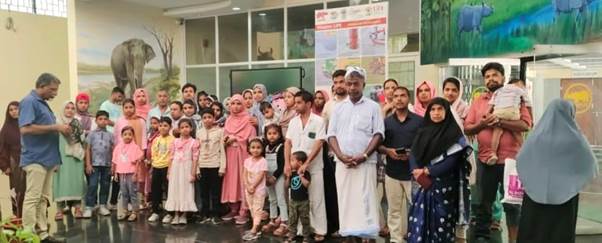 RGRMNH, Sawai Madhopur organized Bird Identification Programme as part of Mass mobilization of Mission LiFe in which 287 Children and Visitors actively participated and learned to identify various Local & Migratory Birds through Gallery Visit.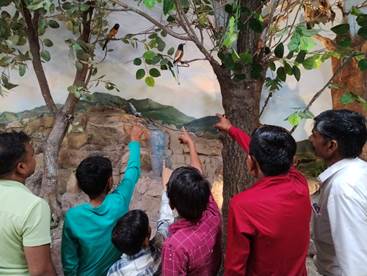 RMNH, Bhopal organised Awareness Programme on Encouraging Millets to change the lifestyle by adopting LiFE actions under Meri LiFE: Lifestyle For Environment in which158 students and general public actively participated.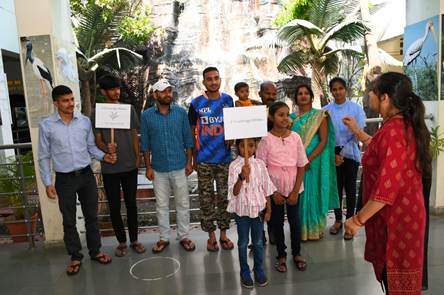 Zoological Survey of India
To promote objectives under Mission LiFE and for mass mobilisation, Dr. Dhriti Banerjee, Director, Zoological Survey of India released 4 volumes of Newsletter (EIACP) with scientific papers on various topics like Green farming practices of Vermicompost, Aquaculture and Ornamental fishes in tune with Mission Life objectives. Dr. K. Venkataraman, Former Director of ZSI and Prof Urmi Chatterjee of University of Calcutta were also present on the occasion. While presenting the Annual Progress Report of ZSI for 2022-23 at Headquarters,ZSI, Kolkata Dr Dhriti Banerjee, Director, ZSI highlighted the objectives of LiFE and said that adopting practices of farming like Vermicompost could bring about a positive change in the environment.The program was attended by almost 120 scientists and researchers.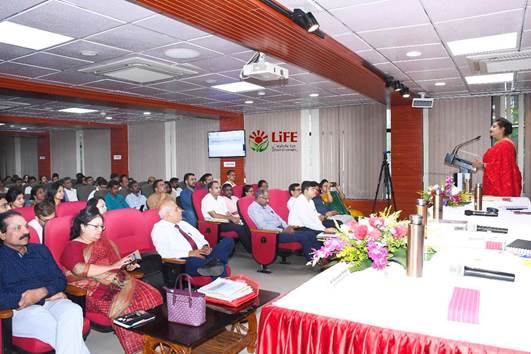 National Centre for Sustainable Coastal Management (NCSCM)
As part of the mass mobilisation of the Lifestyle for the Environment (LiFE) movement, NCSCM organised an awareness programme on the ban of single-use plastics, the use of ecoalternatives, responsible tourism, and coastal and marine conservation at the Madras Crocodile Bank Trust and Centre for Herpetology, located 40 km south of the city of Chennai. It is the largest breeding centre for crocodiles in the country. It has successfully bred 5000 crocodiles and alligators, including the three endangered Indian crocodile species (the mugger crocodile, saltwater crocodile, and gharial), along with several threatened species of turtles. The mission of the park is to promote the conservation of reptiles and amphibians and their habitats through education, scientific research, and captive breeding. As a part of this event, park visitors took part in a green pledge and signature campaign against littering and the need to live in harmony with nature. Placards, pamphlets, and LiFE mascots were displayed in the park as part of this event. NCSCM scientists explained the importance of Mission Life to over 150 visitors. In this campaign, the focus is on educating the public on responsible tourism, wildlife conservation, and the need for an eco-friendly lifestyle to live in harmony with nature.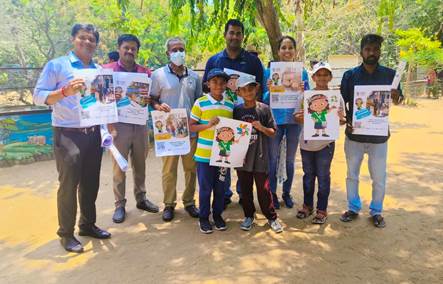 National Institute of Himalayan Environment
National Institute of Himalayan Environment (NIHE) conducted an awareness program under mission LiFE covering three themes viz. Save energy, Save water and Adopt a healthy lifestyle. In the program, nearly 40 children, students, teachers and researchers participated in the program. All the participants took the LiFE pledge for adopting environmentally friendly habits. Children were mainly made aware through demonstrations to save water and energy in their homes. The school teachers were sensitized on adopting good practices for a healthy lifestyle.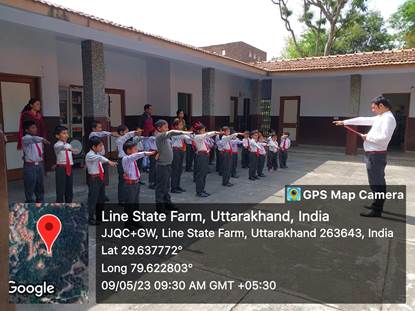 ******
MJPS