Ministry of Ports, Shipping and Waterways (MoPSW )embarkedupon its much-anticipated 2 day Chintan Shivir at Munnar in Kerala. The Shivir was Chaired and inaugurated by Shri Sarbananda Sonowal, Union Minister of Ports, Shipping & Waterways and AYUSH in the august presence of the Shri Shripad Naik, MoS, MoPSW and Tourism, Shri Shantanu Thakur, MoS, MoPSW, Shri Sudhansh Pant, Secretary, MoPSW and others including Chairpersons of all major ports, heads of the other organizations/PSU's of the Ministry and senior officials.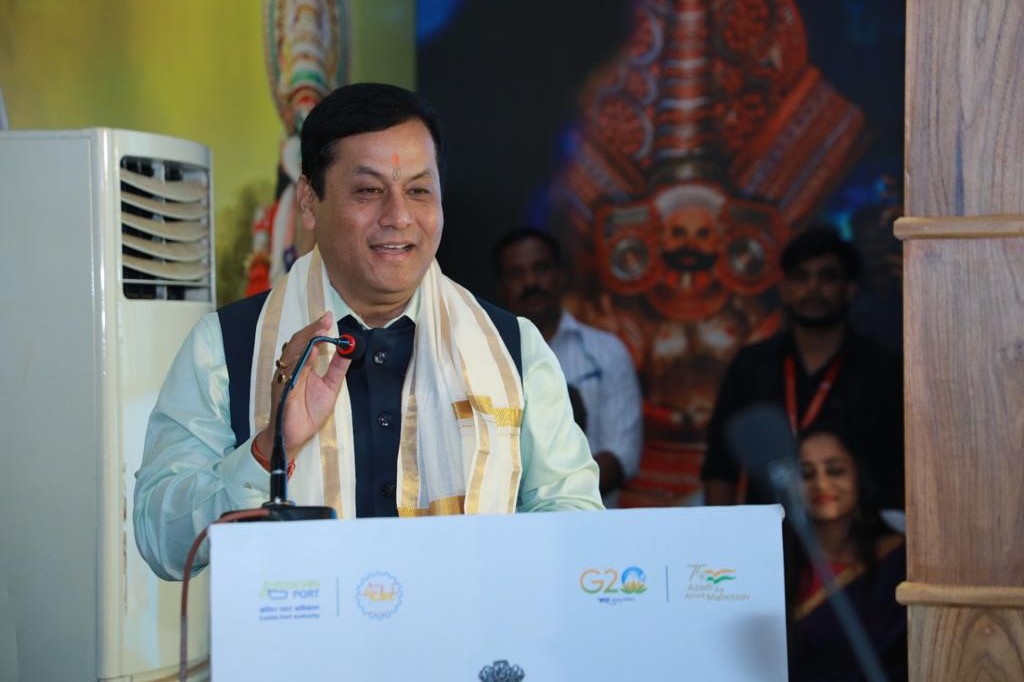 Speaking on the occasion, Shri Sonowal lauded the commitment and hard work exhibited by MoPSW and each of the organizations in positioning India as a global leader in the maritime sector. Recognizing the significance of enhancing connectivity and fostering new business opportunities, he emphasized the Ministry's goal to educate and create awareness among the common people too by highlighting the impact of the Maritime sector in simple language and how it impatcs the lives of the common people.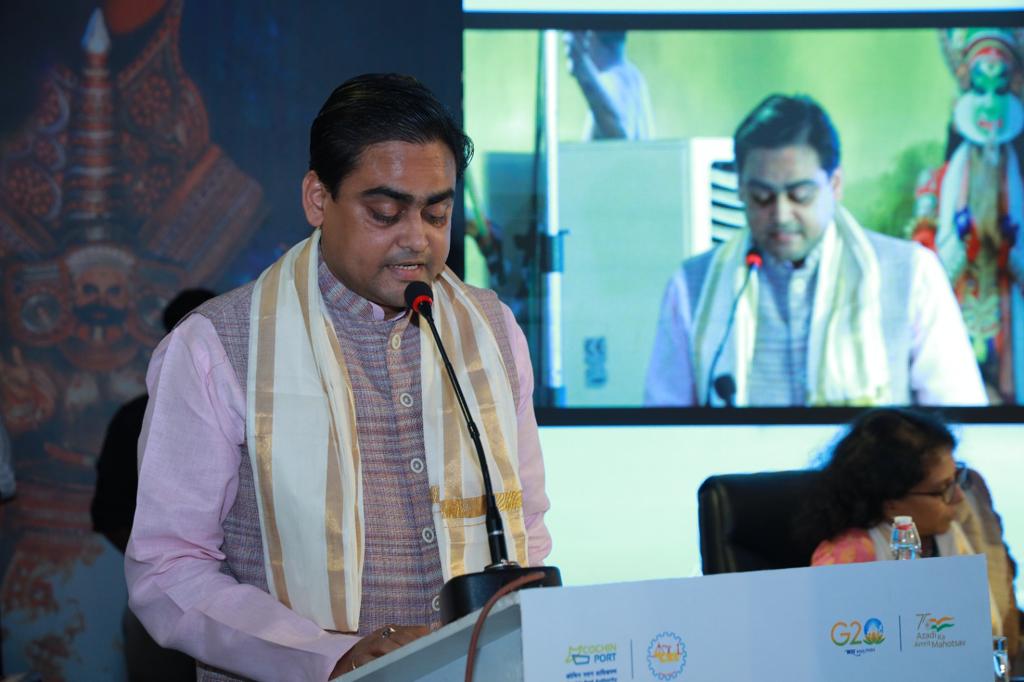 "Under the dynamic leadership of our Hon'ble Prime Minister Narendra Modi, India has achieved a new reputation globally and the Ministry in coordination with all the major organizations are working to further boost and implement the vision of our PM towards making India Atmanirbhar." the Minister added.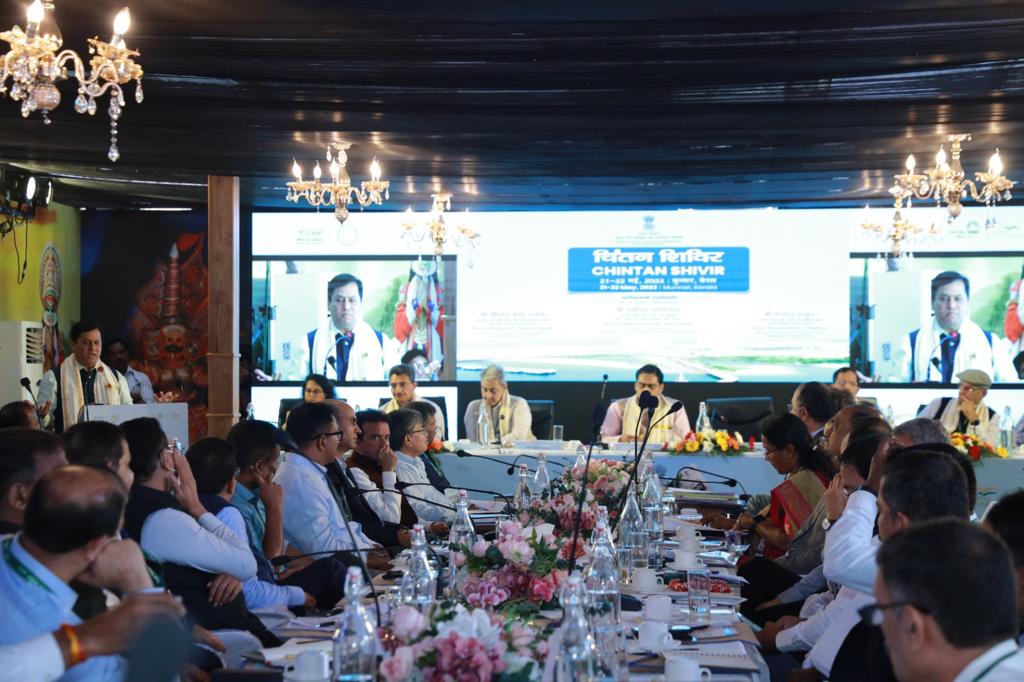 Shri Shripad Y Naik, MoS, MoPSW mentioned the excellent performance achieved during the FY-2022-23 in all aspects of port operations. He said, "The MIV 2030 launched under the leadership of PM Modi has led the blueprint of the actions that would lead us towards making India one of the leading blue economies of the world and we should try to achieve the determined targets".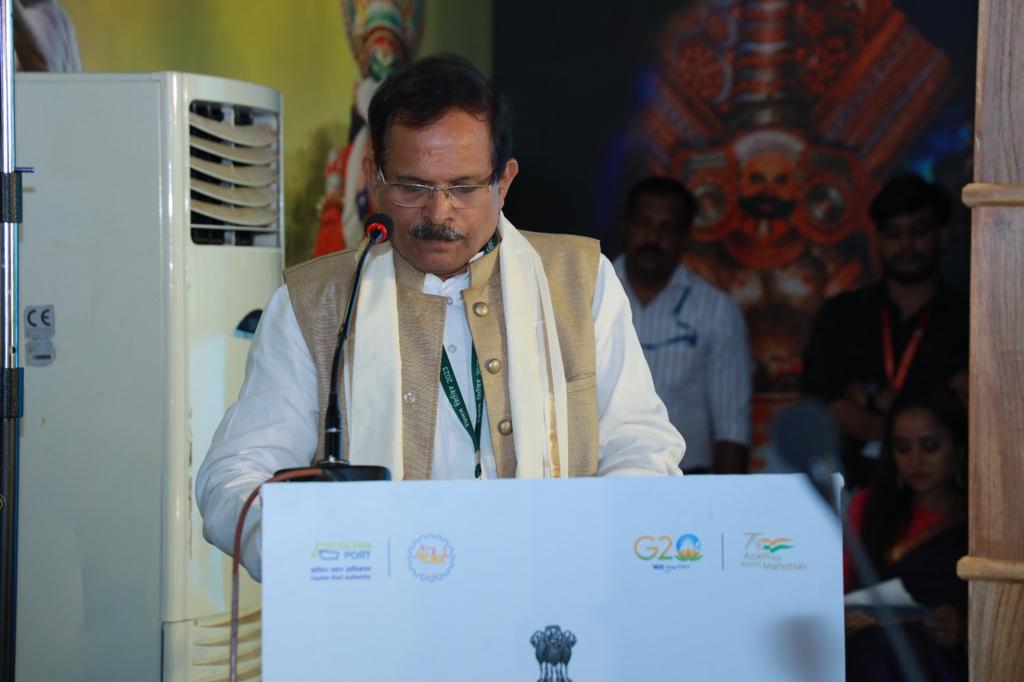 On this occasion Shri Shantanu Thakur, MoS, MoPSW stated," India is one of the leading economies of the world and the considerable amount of work has been done towards infrastructure documentation in the Ports enhancing ease of doing business, increasing the share of renewable energy in the sectors and promoting ship building and ship repair". He also added that now we should focus on making India a hub for Maritime training and strengthening Maritime institutions.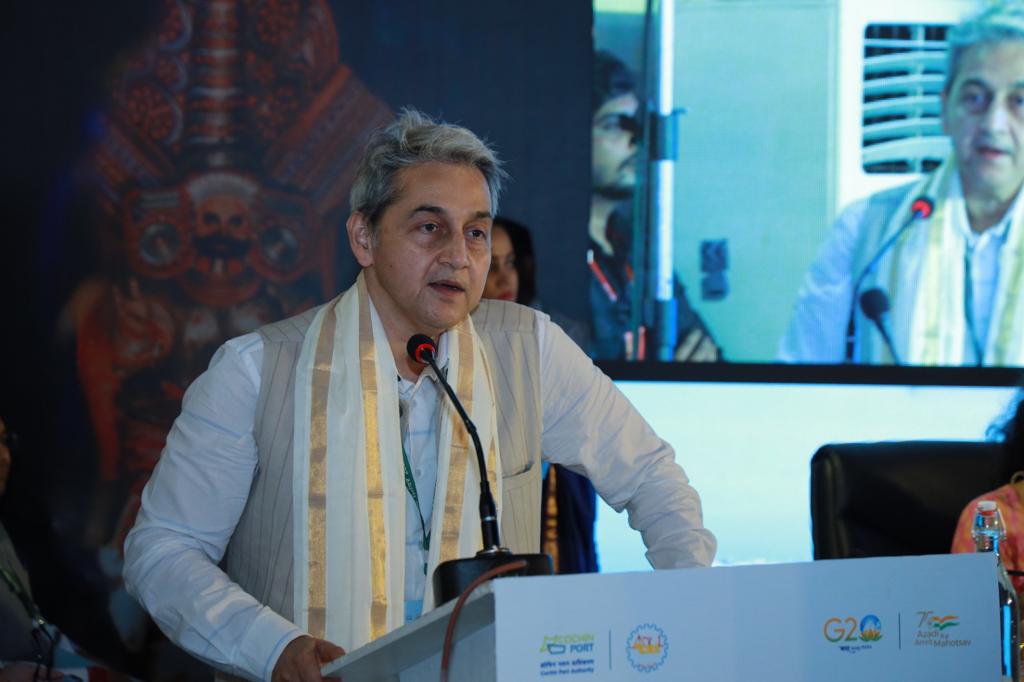 During the first day of the Chintan Shivir, the achievements and targets set during the previous Chintan Shivir were discussed. An exclusive session with the HoDs of the major ports, chaired by Shri Sarbananda Sonowal, focused on the innovative ideas of the ports. The other session focused on lighthouse tourism and how to become a global player in shipbuilding and enhance India's tonnage. Apart from this, the participants from various organisations shared valuable insights, paving its way for informed decision-making and effective implementation strategies.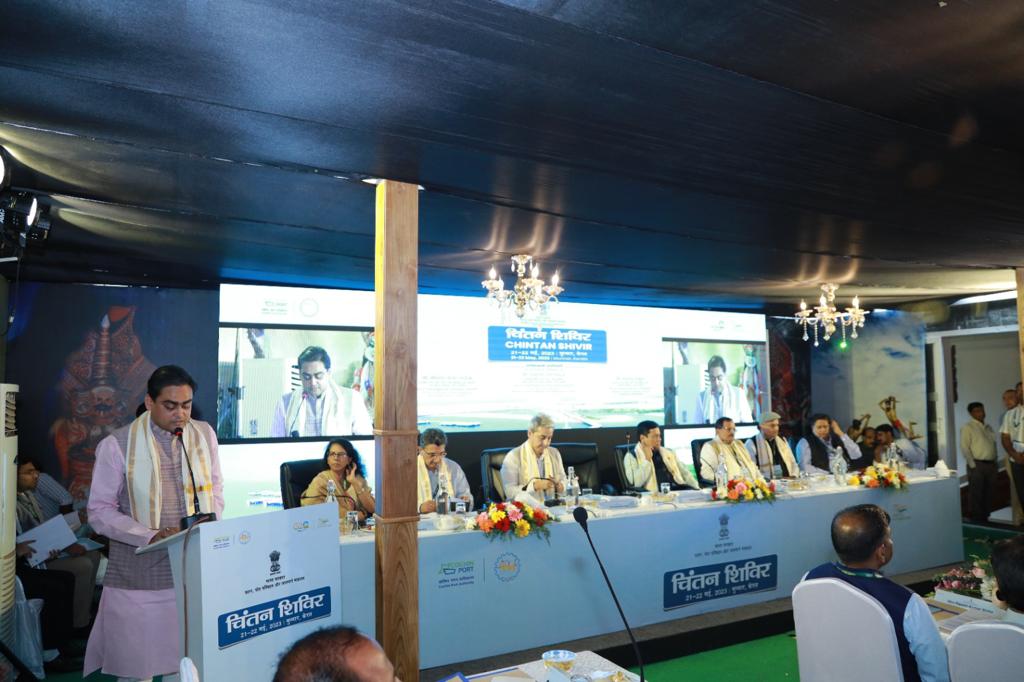 The day two of the Chintan Shivir will focus on cargo handling by Major Ports, improving and optimizing port call procedures, digitalization and standardization, Inland waterways and coastal shipping enhancing cargo and good governance.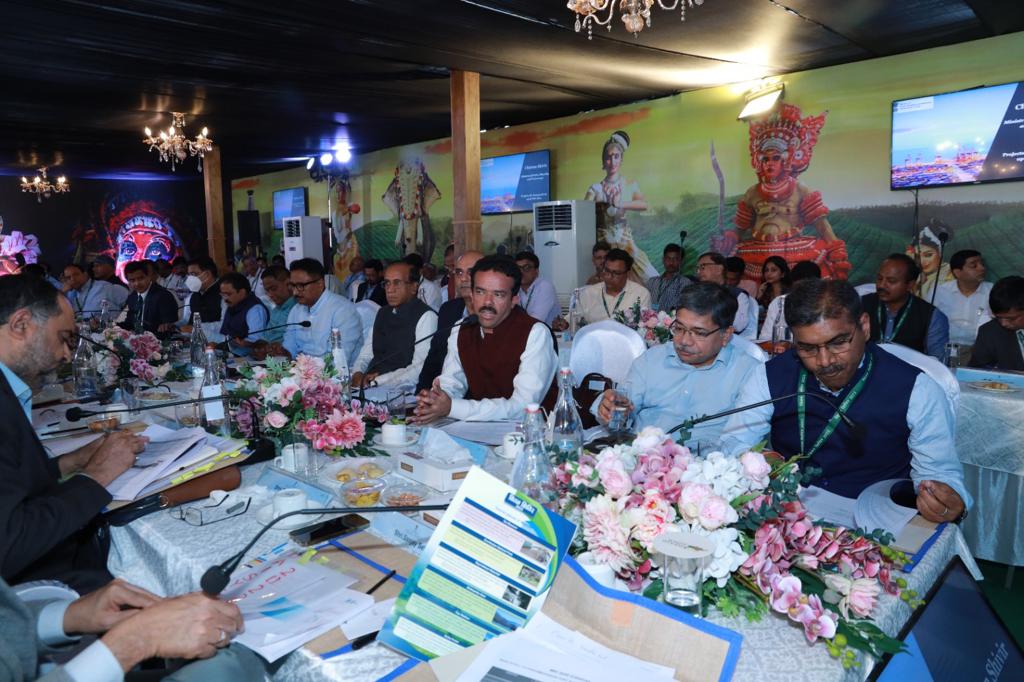 MJPS