In order to disseminate knowledge on the planning, design, implementation,Operation and Maintenance of 24x7water supply systems, a "Technical Conference cum Exhibition on 24x7 Water Supply Systems"was organized by held today in New Delhi. The event was organized by the Central Public Health and Environmental Engineering Organisation (CPHEEO), Ministry of Housing and Urban affairs. ThePrime Minister, Shri Narendra Modi launched on October 1st, 2021 AMRUT 2.0,with a vision to make all cities water secure and provide universal coverage of water supply services in all the urban areas of the country.Cities are mandated to undertake reforms such as water conservation, reducing non-revenue water to below 20%, recycle of treated used water to meet at least 20% of total city water demand & 40% for industrial water demand, PPP projects, community involvement etc.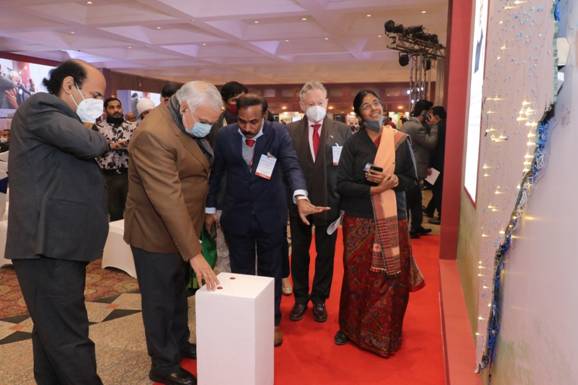 The Inaugural session was chaired by Shri Durga Shanker Mishra, Secretary, MoHUA. While addressing the session, he emphasized the need for integrated water resource management with water conservation through recycling of used water, control of NRW and rejuvenation of water bodies and also to take up 24x7 water supply projects at least in one ward/DMA in 500 AMRUT cities under AMRUT 2.0.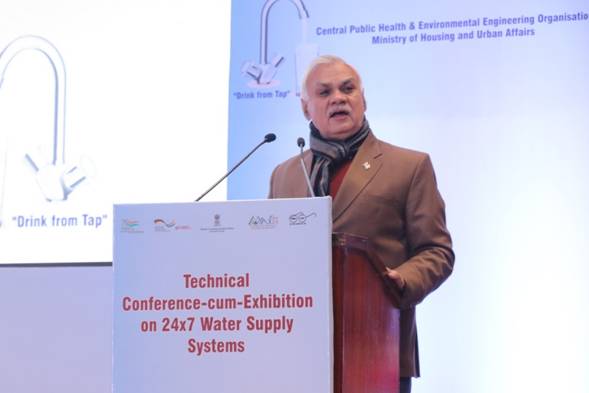 Shri Mishra said that 24x7 water supply projects will ensure prevention of water contamination, control of NRW, equitable water supply and bring efficiency in terms of financial sustainability by attracting PPP funding and institutional financing.
The cities that are implementing 24x7 water supply projects showcased their best practices and technological solutions such as water meters, valves, GIS mapping, hydraulic modelling, Operational Zones (OZ), District metered Areas (DMA's),SCADA, SMART water management solutions for monitoring & sustainability etc. in the exhibition. About 600 participants participated in the conference.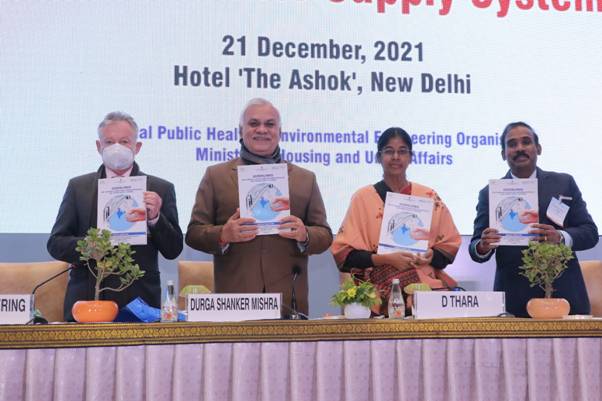 The Guidelines for Planning, Design and Implementation of 24x7 Water Supply Systems were released in the Conference. The present status of the Manual on Water Supply & Treatment which is under revision incorporating the latest technological developments was briefed. Thedraft National Urban Water Supply and Management Policy 2020-30 wasalso presented in the conference.A case-study of 24x7 Water Supply in Puri city, "Drink from Tap Mission" and case studies ofPune and Coimbatore 24x7 water supply projects and other draft Advisories were presented for better understanding among the Engineering community.
Detailed discussions & deliberations among experts, engineers, technology providers and other relevant stakeholders on 24x7 water supply systemsfor better understanding of the meritsand to bridge the existing knowledge gap were held in the conference.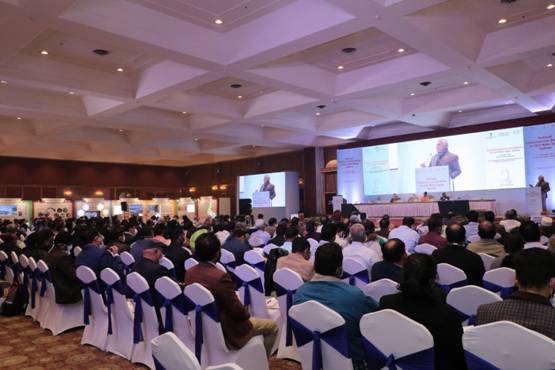 The conference was attended by Technical Heads, Chief Engineers, City Engineers& senior engineers dealing with water supply in all the 500 AMRUT cities, PHEDs/Corporations/Boards/Jal Nigams, Experts, PPP partners, manufacturing firms, consultants.
*****