Friends, in this article we are sharing the story of a tourist guide becoming a billionaire. This story is about a brave man who worked as a tourist guide for many years; Who could not get a small job even after many attempts. He was rejected in 30 job interviews, but despite this he did not give up and continued to try his every rejection as a new opportunity to do something else. With this combativeness, he created a huge business empire and today he is the richest person in China.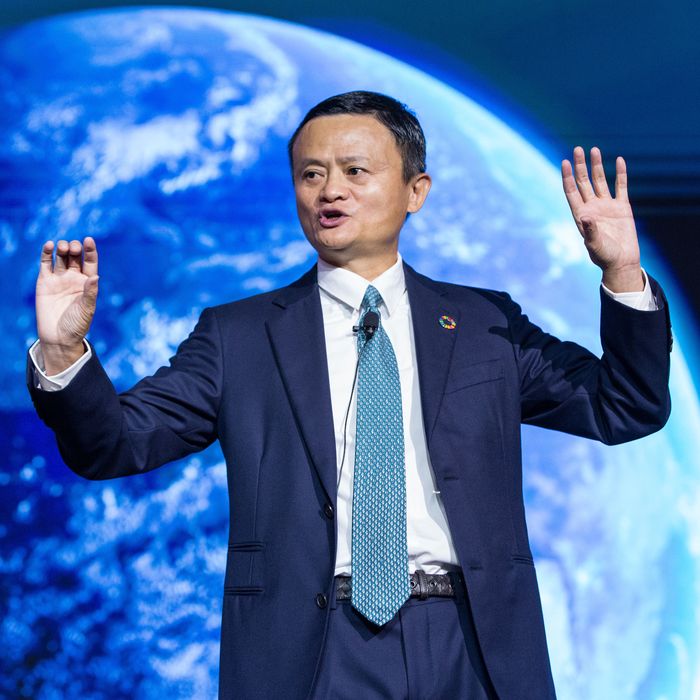 Short Biography :
Name : Jack Ma
Birth : 10 September 1964
City : Hangzhou
Occupation : Founder and Executive at Alibaba Group
How did a tourist guide become the richest person in China?
This is the story of "Jack Ma", Founder & Executive Chairman of Alibaba Group. Alibaba Group is a Chinese e-commerce company, which provides business-to-business, business-to-consumer and consumer-to-consumer sale service through web-portal. It is the world's largest retailer company, which operates in more than 200 countries. In addition, it is also the largest internet company in the world. Let's know about Alibaba Group Founder Jack Ma Success Story.
Birth and Early life of Jack Ma :
Jack Ma was born on 10 September 1964 in Hangzhou village of Zhejiang province of China. After his birth, he was given the name "Ma Yun" by his parents. To earn a living, his parents used to roam from place to place and play traditional songs. He has an elder brother and a younger sister. The main language in China is Mandarin and it is not considered necessary to speak English there. But Jack Ma was fond of learning English since childhood. That's why he used to cycle every morning to a hotel near his house. He used to practice English by talking to the tourists staying there in broken English.
In the urge to learn English, he also started working as a guide. In his spare time, he used to take foreign tourists to the city for free. In this way, he used to get an opportunity to spend more and more time with him. For nine years, he worked as a guide in this way. Not only did he learn English from this work, but he also gained knowledge of Western civilization, technology and style. While guiding foreign tourists, he also became friends with a foreign tourist.
After going back to his country, he used to write letters to Jack. It was he who gave him the name "Jack Ma", because Jack's Chinese name was very difficult to speak and write. Since then he is known as "Jack Ma".
Education :
Jack Ma was not good in studies. He failed twice in class V and thrice in class VIII. After completing his schooling, when he gave the entrance examination of the university, he failed thrice in this also. He was rejected 10 times from the famous Howard University. After that he took admission in 'Hangzhou Teachers Training Institute' and completed his graduation from there in 1988. After completing graduation, he worked as a teacher of English in a local college for 5 years at a salary of $ 15 per month. During this time, he also applied for jobs in many other places.
Frequent Rejection in Job :
Wherever he applied for Jack Ma jobs, he would have been disappointed. He applied for jobs in 30 different places, but was rejected from everywhere. He gave the first interview for a police job, but due to his skinny appeal, he was rejected. When KFC opened for the first time in China, job advertisements came out for 23 people. 24 people applied for that job, of which Jack Ma was also one. 23 out of 24 people were selected for the job. Jack Ma was the only candidate who was rejected.
Internet access for the first time :
After getting rejected continuously in job interviews, he decided to try his hand at business and opened a translation company. He went to America in 1994 with his company's work. There he got the opportunity to use the Internet for the first time. The first word that he searched on the Internet was – Bear 'bear' meaning 'bear'. During the search, he got information from different countries related to 'beer', but he did not get any information related to Chinese Bear.
Then he searched other general information related to China on the Internet. But they were surprised that no information about China was available on the Internet. Jack Ma became sad because of not having any information about his country on the Internet. He felt that his country was far behind in the technical field as compared to other countries.
Launch of ugly.com website :
To provide information related to China, he along with his friends created a website, which he named – ugly.com. Within 5 hours of creating this website, he got e-mails from some Chinese people who wanted to know about him. After this incident, he realized that a lot can be done with the Internet.
Establishment of company named China Yellow Pages :
In 1995, Jack Ma started a company with the help of his wife and friends by investing $ 20000. The job of this company was to make websites for other companies. He named his company 'China Yellow Pages'. In one year this company earned $ 80000. But due to lack of capital investment, this company could not be more successful and it had to be closed. After that Jack Ma worked as President in an IT company established by 'China International Electronic Commerce Center' between 1998 and 1999. After resigning from there in 1999, he came back to China.
Launched alibaba.com :
After coming back to China, he, along with his 17 friends, started China's first Business-to-Business Marketplace website alibaba.com (Alibaba.com) at his home for $ 60,000. The purpose of this website was to connect various suppliers and buyers of the world. alibaba.com faced some problems initially. Due to which many in Silicon Valley had termed this project as a loss-making business model.
But in 1999 and 2000, two big companies 'Goldman Sachs' and 'Soft Bank' invested a total of $ 25 in alibaba.com. This investment helped in the growth of alibaba.com. After this the company never looked back.
Take ebay.com out of Chinese market :
Jack Ma's team created an auction website named taobao.com in 2003. By that time, eBay.com dominated the bulk of the Chinese auction market. But taobao.com showed the way out of eBay.com within 4 years. Apart from this, Jack Ma also created sites like Alipay, Tmall etc., which are under the Alibaba group.
Today Jack Ma is the richest person in China. Along with this, he is also counted among the rich of the world. His net worth is more than $ 20 billion. The network of his company Alibaba 'Alibaba' is more than Facebook. Jack Ma's company 'Alibaba' alone does more than what Amazon and eBay earn together.